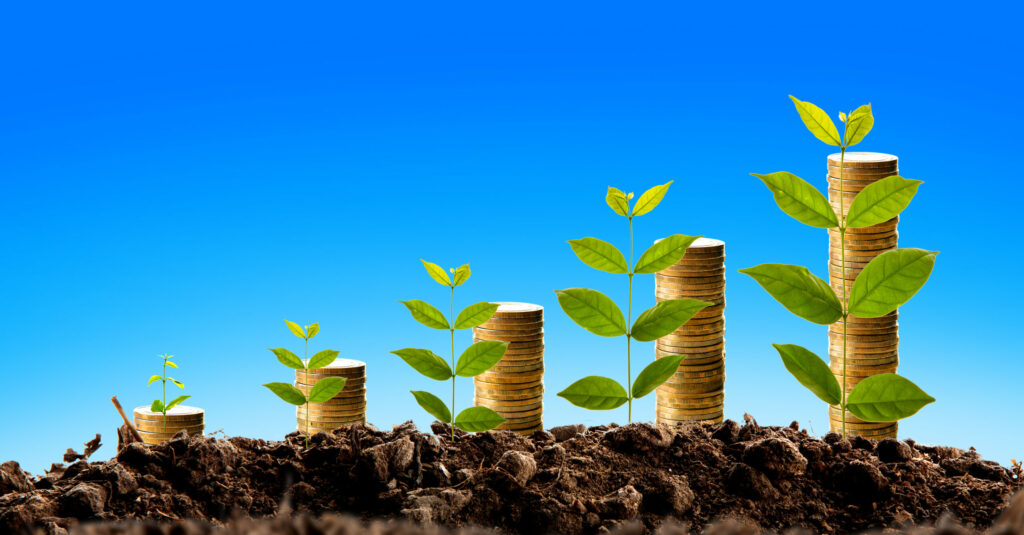 An easy way to grow your
investments tax free
Already have a Stocks and Shares ISA with us?
Setup online access, Top up, switch and sell or Transfer an ISA.
What is a Stocks and Shares ISA?
A Stocks and Shares ISA (Individual Savings Account) is an account for holding investments without paying UK income tax and capital gains tax.
Think of it as a tax-protective wrapper for your investments. It's one of the easiest ways to invest – you don't even declare anything in your tax returns.
And of course, paying less tax means more for you.
Unlike a Cash ISA it's for longer-term, higher risk saving (more than 5 years, or so) where stocks and shares can deliver better returns.
But please remember the value of stocks and shares can fall too. So you might end up with less than you invest.
Here are some of the main benefits:
Your investment income and gains are free from UK tax
You can invest up to £20,000 this tax year
Take your money out whenever you need to
Nothing to declare in your self-assessment tax return.
Potential for higher returns than a Cash ISA over the long term
Why choose us for your
Stocks and Shares ISA?
Safety and security – our products are trusted by more than 800,000 customers and we're regulated by the Financial Conduct Authority
Value for money – our charge is a simple, all-inclusive 0.24% a year (see here for more details)
Services you can trust – you can trust what we say because we're not tied to other investment firms
Easy investing – we help you avoid complicated, expensive services
Good old-fashioned customer service – help and experience at hand
What you can invest in
You can invest in a wide range of UK and overseas shares, company and government bonds and funds like unit trusts and investment trusts.
Most people find choosing investments for their ISA confusing and difficult – often overwhelming.
We offer thousands of funds, but recommend keeping it simple. If you don't know where to start, please read here about Vanguard's LifeStrategy range of funds.
How much you pay
You never pay us more than 0.24% a year. Other charges depend on investments you choose.
Here's an example of yearly charges you pay for £10,000 invested in an Aegon (Cofunds) Stocks and Shares ISA using Vanguard LifeStrategy funds:
| | | |
| --- | --- | --- |
| You pay | % a year | £ a year |
| CommShare (Service Fee) | 0.24% | £24.00 |
| Aegon (Product Fee) | 0.20% | £20.00 |
| Vanguard (Fund Charge) | 0.22% | £22.00 |
| Total | 0.66% | £66.00 |
Frequently asked questions
Here are some of the most frequently asked questions about ISAs that may help you decide whether an ISA is right for you.
What is an ISA?
An ISA is not an investment – it's a tax-efficient account in which a wide range of investments can be made, free from UK Income Tax and Capital Gains Tax.
Can I open a Stocks and Shares ISA?
You must be aged 18 or over and UK resident for tax purposes to open a Stocks and Shares ISA.
Which type should I choose?
That depends on your own needs. If you are looking for long term returns (over at least 5 years) and are happy to take some risk with your capital, then a Stocks and Shares ISA might be for you.
What is my ISA allowance?
The ISA allowance for the 2022/2023 tax year is £20,000.
Can I have more than one ISA each tax year?
You can put money into one Stocks and Shares ISA and/or one Cash ISA each tax year. You must ensure you don't exceed the total maximum ISA allowance for the tax year.
What period does a tax year cover?
For the UK, a tax year starts on the 6th April and ends on the 5th April the following year.
Can I transfer my Cash ISA to a Stocks & Shares ISA?
Yes, and vice versa. If you wish to make a transfer, you can find out more here.
You should not withdraw sums from your Cash ISA in order to deposit it into a Stocks and Shares ISA yourself. If you do, any amount that you pay in will count as a fresh payment against the overall ISA limit of £20,000.
What are the minimum contribution limits?
The minimum contributions are as follows:
The minimum lump sum contribution is £1
The minimum monthly contribution is £50
The minimum transfer-in contribution is £1
Can I invest in more than one fund in a Stocks and Shares ISA?
When you invest in a Stocks and Shares ISA, you can choose any of the hundreds of funds available on Aegon or FundsNetwork.
You can also choose from funds offered directly by individual fund managers.
Already have a Stocks and Shares ISA with us?
Setup online access, Top up, switch and sell or Transfer an ISA.